In Europe, Wednesday is the server reset time, so people get the new weekly quests and old raid IDs expire. So they are up to rush to Ulduar to do kill Ignis, as he is the target of the weekly. Unfortunately this was not so successful for the hordies as they expected:
Of course in the meantime we killed Ignis ourselves, practically doing some fight in Ulduar, going out to the stone to gank, going back.
We also captured WG at 17:35 and defended it one more time around 20:00, so the horde couldn't raid in the first day of the week. And it wasn't just a "narrow win". Poor hordies were massacred in large numbers in the outer keep like lambs in the slaughterhouse: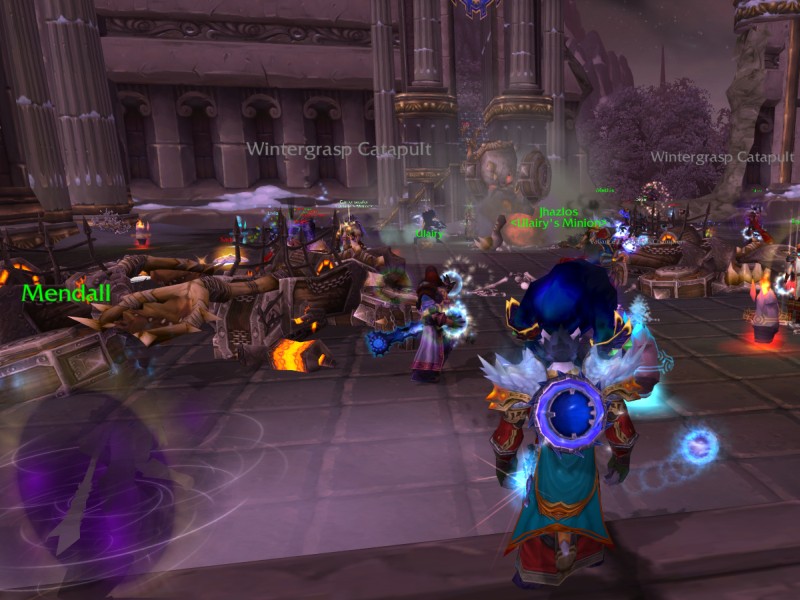 Friday some hordies organized [for the horde] raid so we came in full strength. Unfortunately, not enough hordies signed up, so they decided to "have some fun" killing auctioneers and such in SW:
After we cleaned up these punks, I relogged horde and asked one what happened:
If you want to participate in such ganking events, read the guild
rules
, transfer or roll new alt and whisper me for inv.